Last Tuesday, Marvel Comics fans gathered at over 1,100 comic stores around the country for the release of AVENGERS VS. X-MEN #1. The Marvel.com crew was at Midtown Comics when AvX #1 went on sale, and had the opportunity to interview AvX creators & editors Adam Kubert, Axel Alonso, Tom Brevoort & Nick Lowe. Plus we held a small costume contest for those cosplayers waiting in line in costume!
Check out photos from the event:
For more photos from the event, swing over to our gallery, Avengers Vs. X-Men Release Party at Midtown Comics!
Plus, here is Lorraine Cink, the host of The Watcher, live at the event!
------
New Yorkers weren't the only Avengers Vss X-Men fans to come out in costume. At comic shops across the country and internationally, costumers showed their support loud and proud. Check out photos fans sent in from Chicago and the Philippines!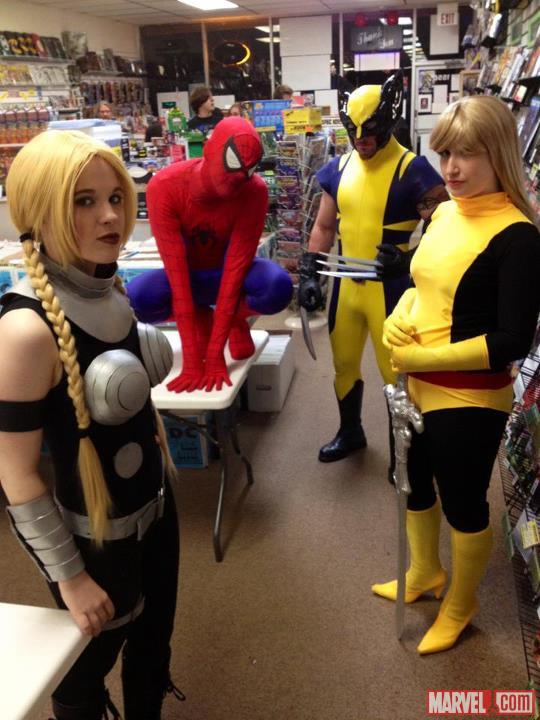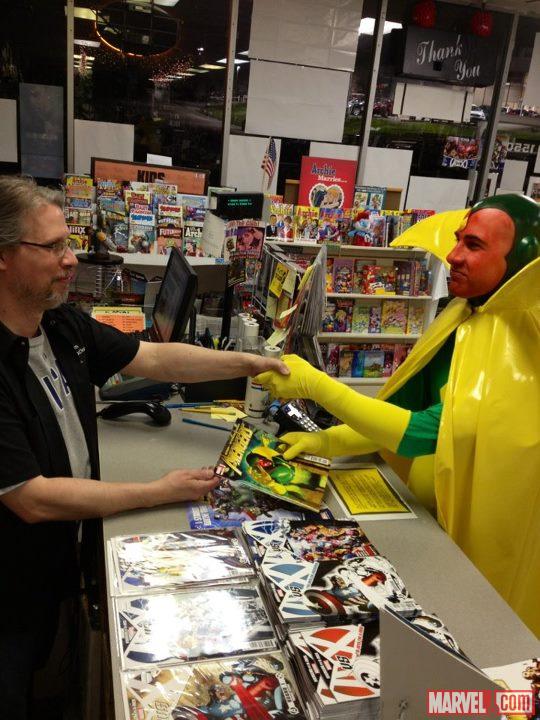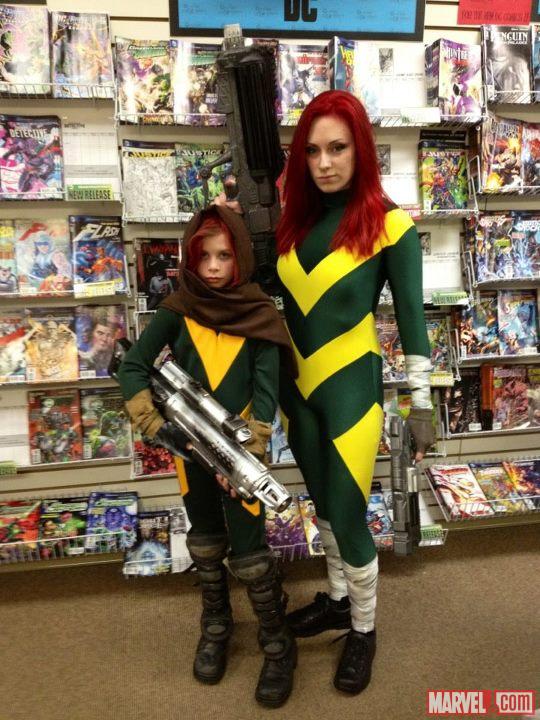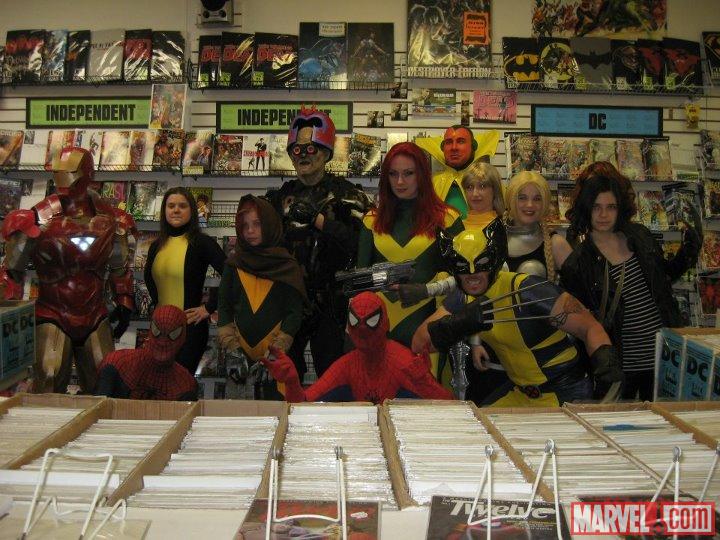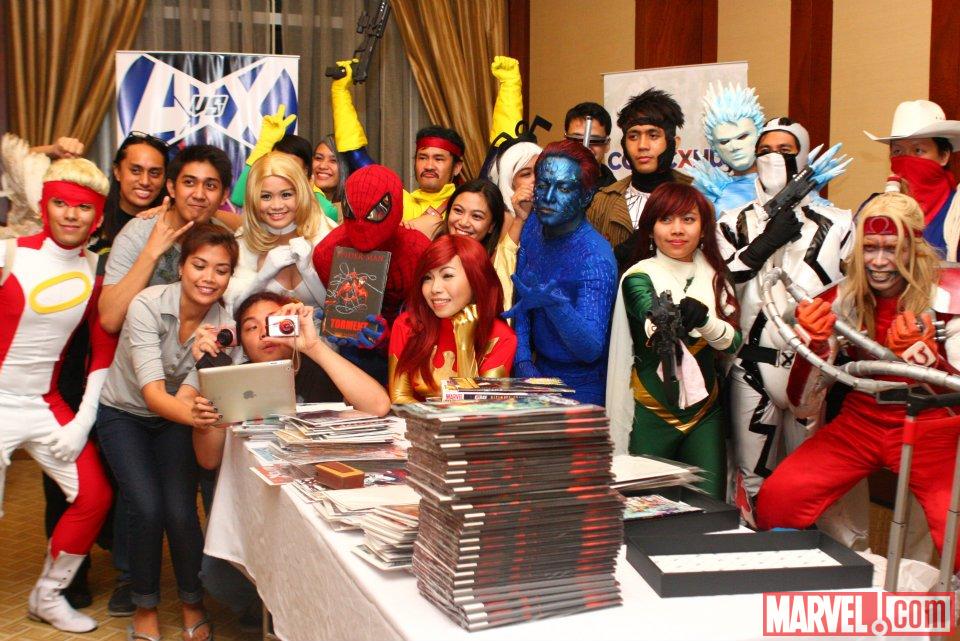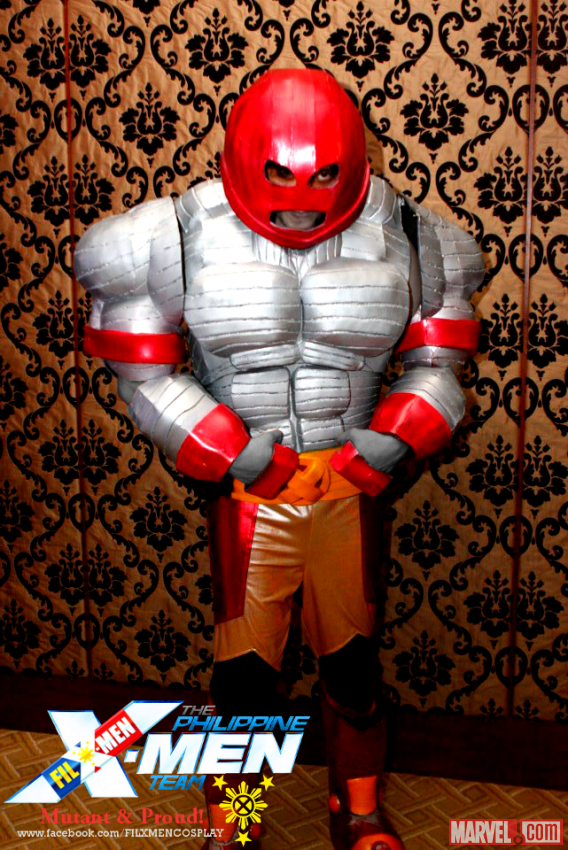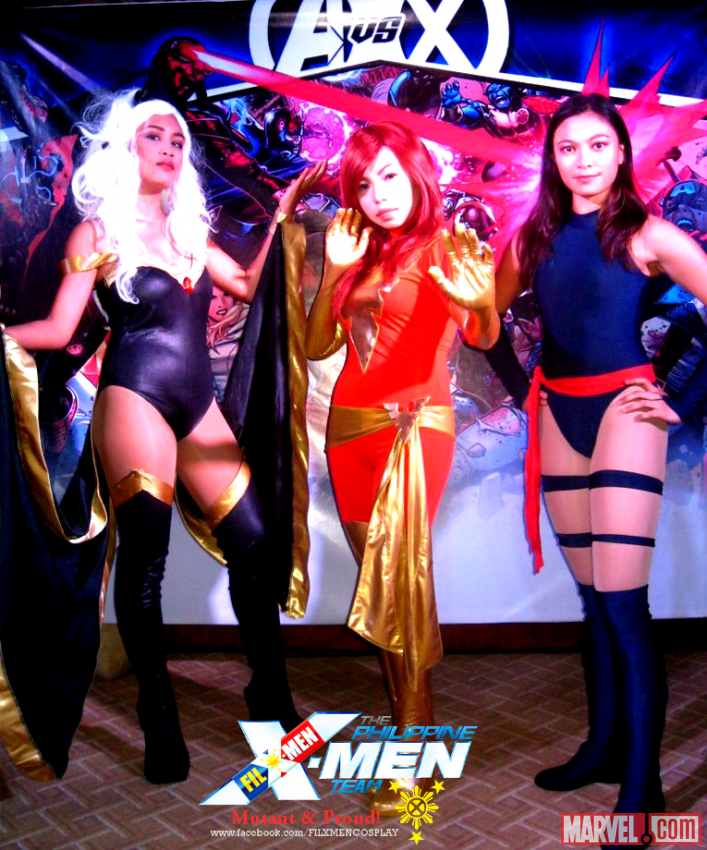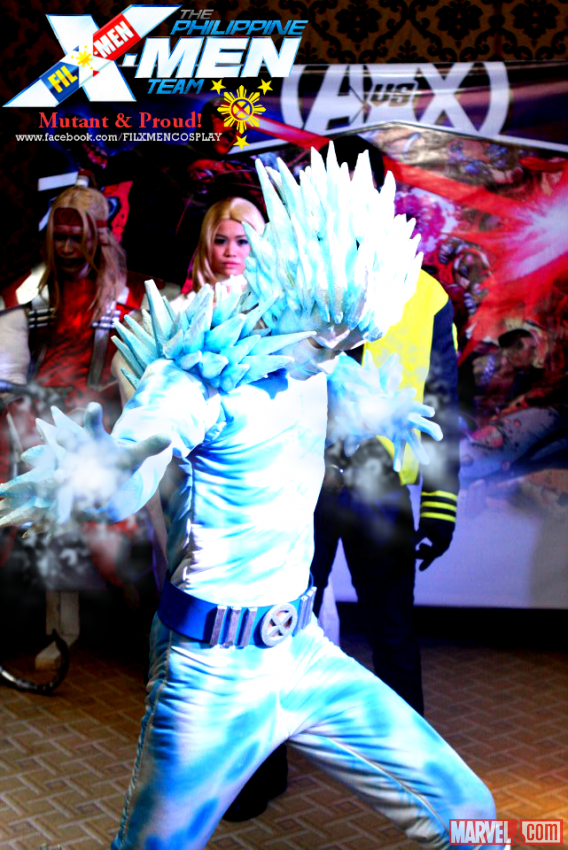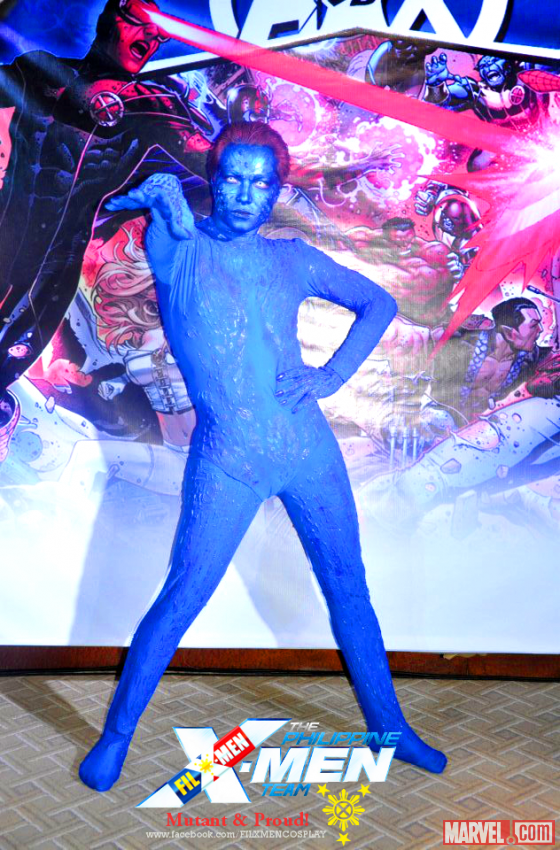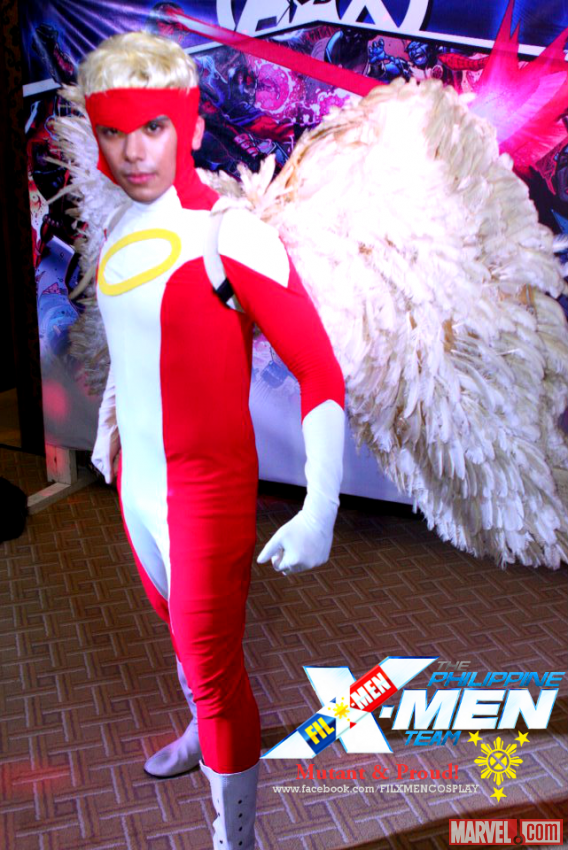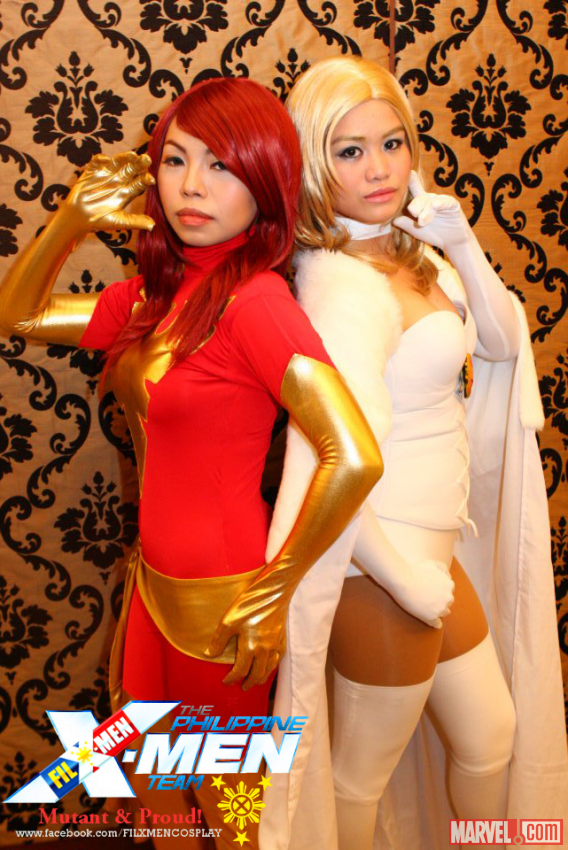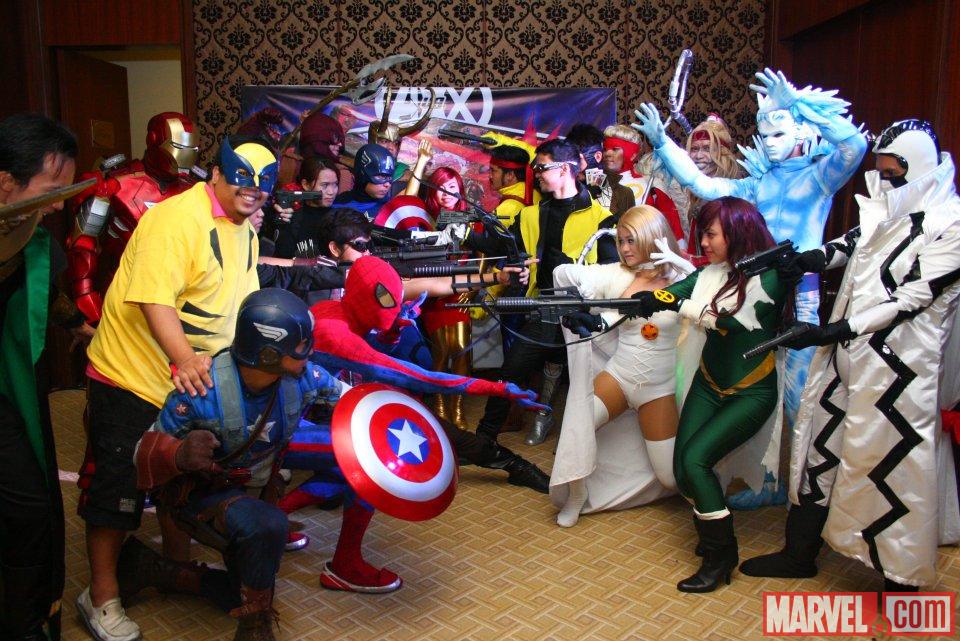 -----
Hope to see you all at C2E2 this weekend! Swing over to my post about Marvel's Cosplay & Costuming Plans for the convention.
Chicago here I come!
~Judy
Photos by Judith Stephens, Mike Prost, Scott Whipple, Miguel Frías, ComicXhub, and Ambush Comics
[Edited By Moderator]