We came! We photographed! We Video-ed! We conquered!
I'm back and bright-eyed from San Diego, and can say that this year's Comic-Con was an amazingly-super-duper-stellar time! This year the Marvel.com team rocked SDCC with massive video coverage throughout the weekend, plus over 500 photographs live in the San Diego Comic-Con 2011 Gallery!
As is the custom, we had two cosplay and costuming events at the booth: the Marvel Cosplay Photo Op and the Marvel Costume Contest sponsored by Oxygen.
---Marvel Cospay Photo Op---
This year the Cosplay Photo Op was held on Friday and we had over 50 cosplayers jump up on stage for their turn in the spotlight.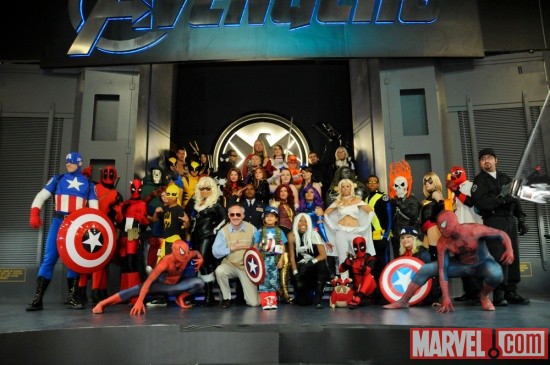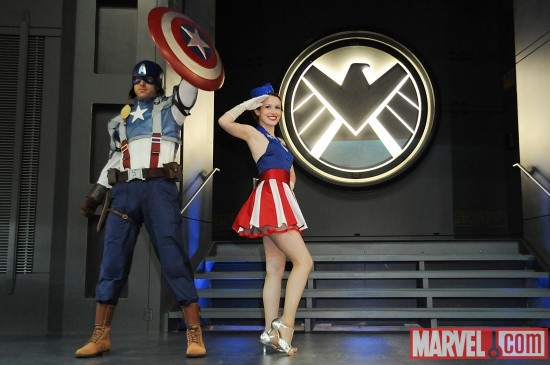 --- Marvel Costume Contest sponsored by Oxygen ---
The contest was on Saturday and we had about 35 contestants battling it out for some exciting prizes, including a Stan Lee signed guitar. Judging the contest was famous cosplayer, Yaya Han; Marvel Senior Editor, Steve Wacker; and Oxygen's Elissa Harman and Amy Schuster.
First place went to the six person X-Men Group featuring Rogue, Gambit, Kitty Pryde, Cyclops, Emma Frost and Ms. Marvel. Second place went to 1940s Female Captain America. Third to Beta Ray Bill, and two honorable mentions to Songbird and Stan Lee.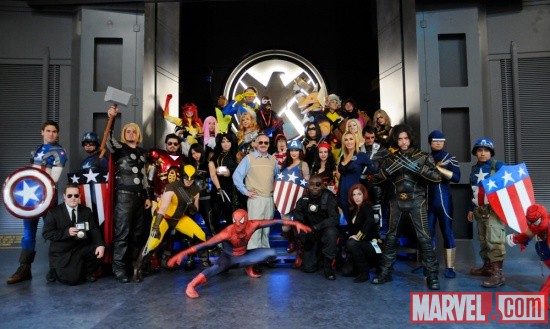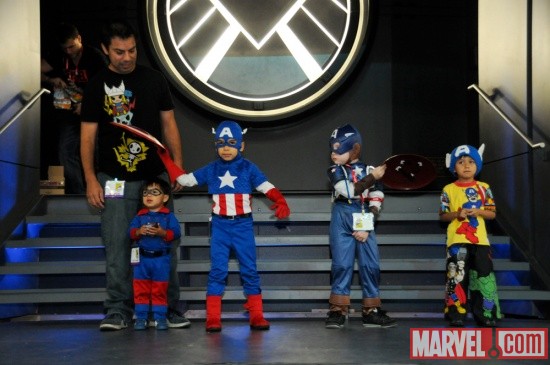 --- Costumes on the Con Floor ---
I had a few quick moments to surf the floor looking for other costumers, and put our intern, Hunter, and other photographers to the task! Here are some other amazing costumers and cosplayers.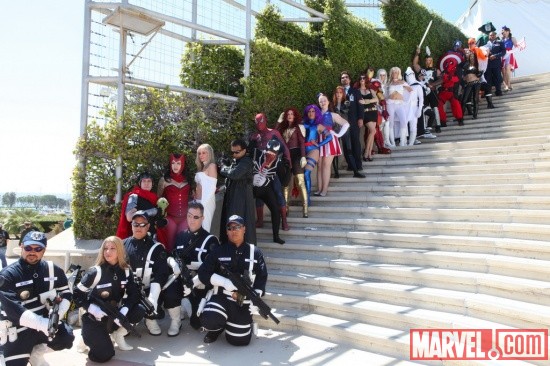 --- Marvel.Com photos from the Convention ---
Had enough? Well here are some more photos I shot throughout the weekend: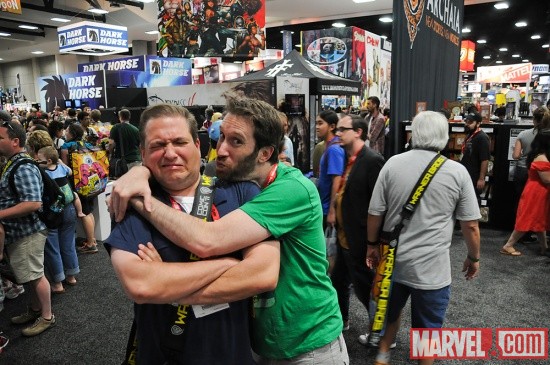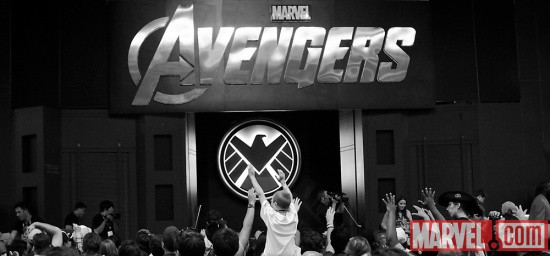 I want to give a big thanks to my Marvel SDCC Crew! I love these guys!
Thanks to all the cosplayers and costumers who stopped by the booth for our events or even to just say hi! I love meeting and seeing each one of you!
For EVEN MORE photos head over to our gallery: San Diego Comic-Con 2011
Stay tuned to part 2 for tons of video footage captured on the floor and at the booth for Marvel.com!
~Judy
Photography by Judith Stephens, Hunter Lydon and Bill Waters