Earlier today, I posted photos of the Pipettes visitng Marvel HQ. On the very same day the Pipettes were here, I had Isaiah Mustafa come through the office. It was a fun afternoon!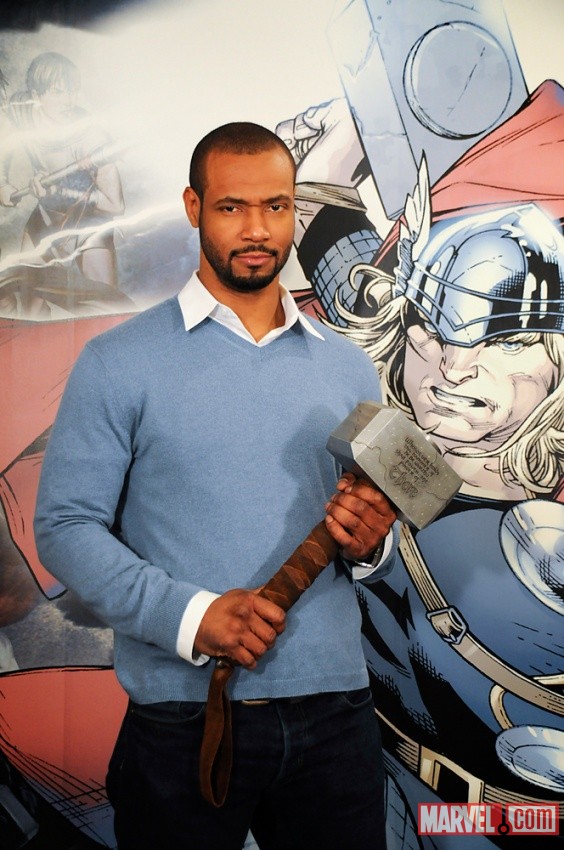 This wasn't Isaiah's first trip to Marvel HQ. He was a guest of mine months prior. He took one of my standard tours and we even got him to voice Luke Cage in this video:
He's a huge Marvel fan and we've kept in touch over the last year, so when we started brainstorming ideas for how to cover the red carpet premiere of "Thor," I immediately thought he'd make a perfect host. I reached out to Isaiah and, fortunately, he was super into the idea. So we brought him back to Marvel HQ in order to prep for his hosting gig, take some photos and shoot a promo video.
Click here to watch our live video coverage of the "Thor" red carpet premiere.
And, here be the rest of photographic fruits of that day's labors [photos by Judy Stephens and Richard Herrera]: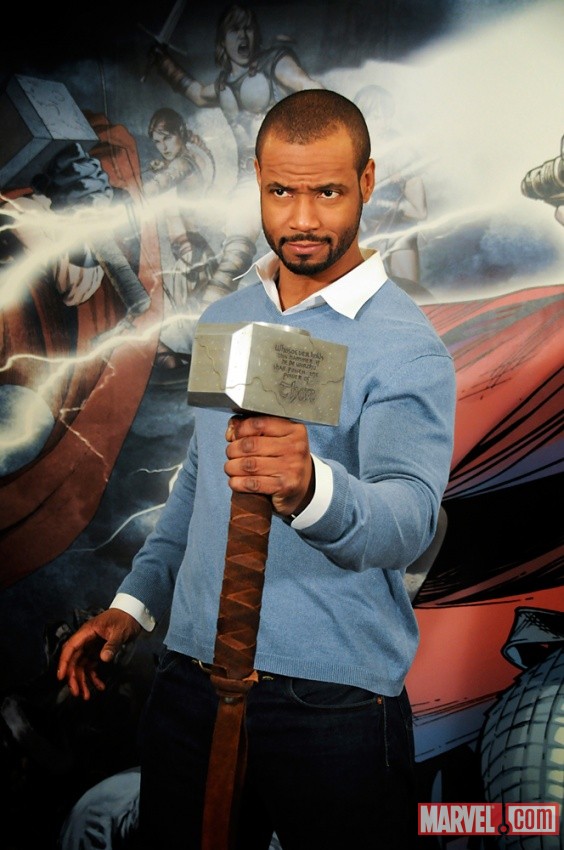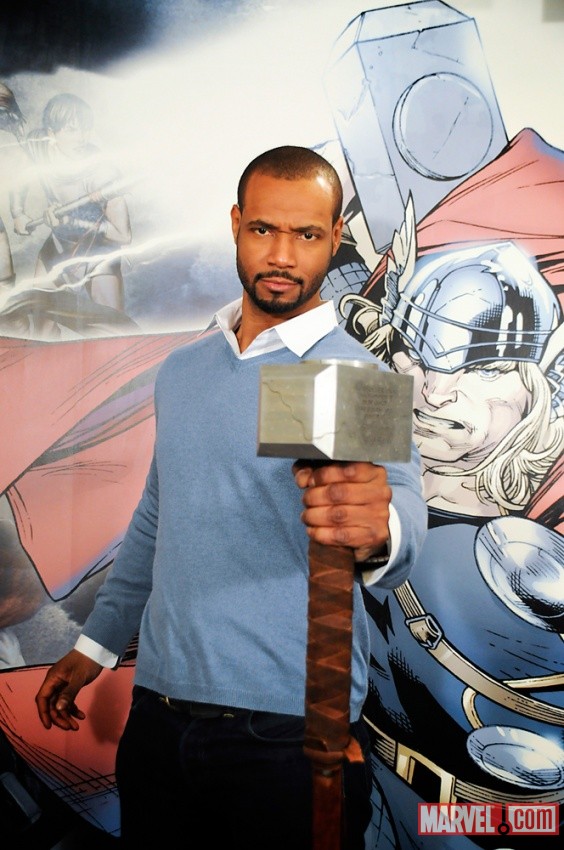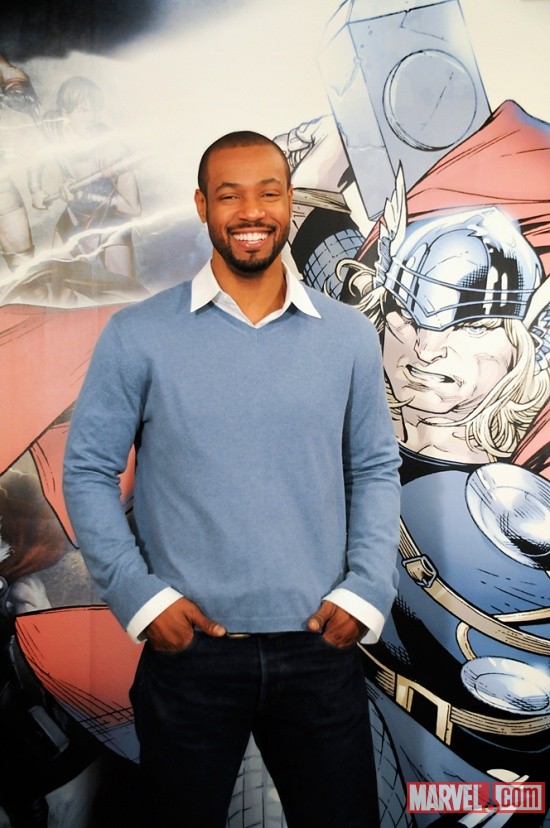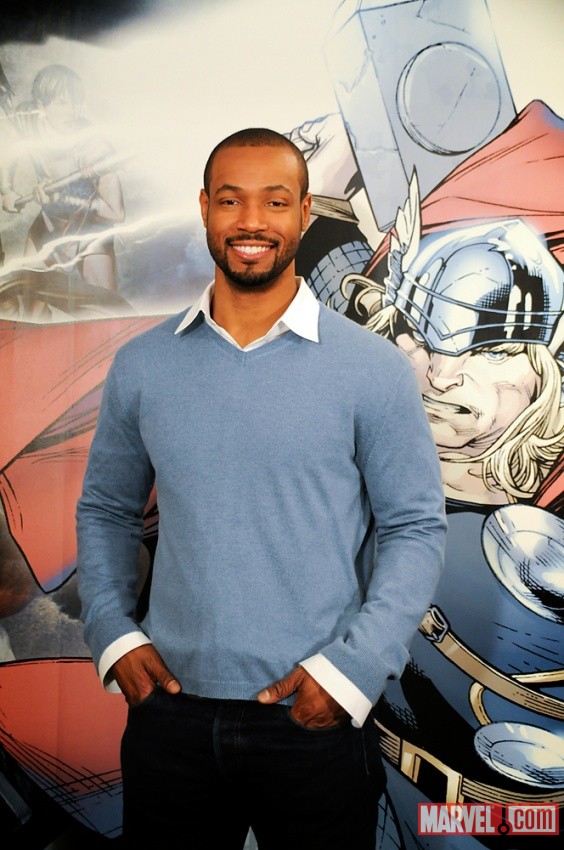 Yeah, and a few pics of Isaiah and I. We would make a pretty awesome team, no?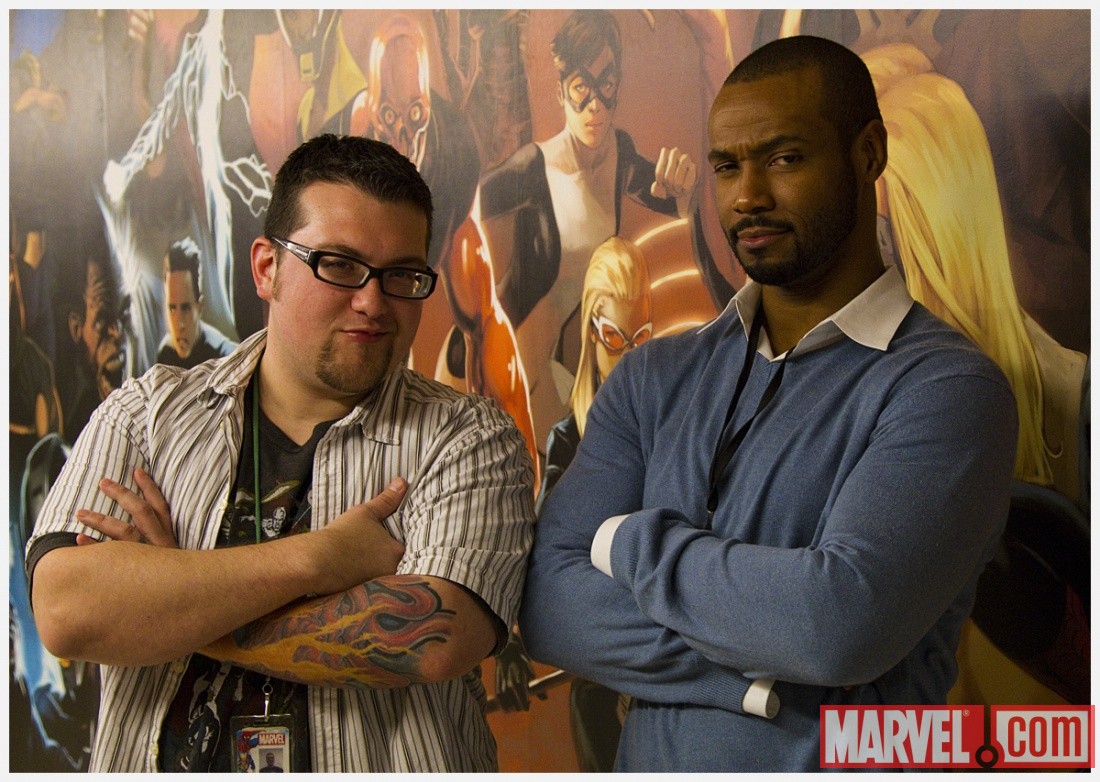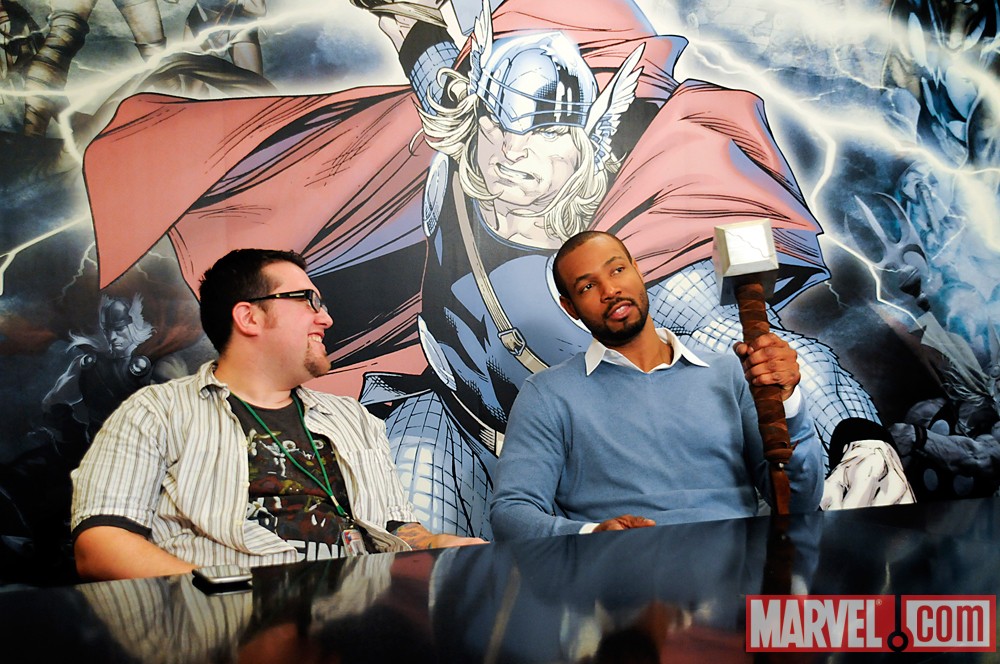 \m/ \m/
--Agent M
[Edited By Moderator]