I'm not going to talk about how much I love wrestling again, but mutual respect and admiration goes both ways!
Take our man Christopher Daniels, for example. He's a diehard Marvel Comics fan and even rocks Marvel t-shirts on TNA's Impact Wrestling show, airing Thursdays at 8 p.m. on Spike. Just this week Chris wore a limited edition Marvel Heroes t-shirt that was only available during Comic-Con International San Diego 2012! Pretty cool!
Visit impactwrestling.com for more info on TNA. And be sure to follow @facdaniels and @IMPACTWrestling on Twitter. And if you're interested in the Marvel Heroes MMO, hit up marvelheroes.com and sign up for the beta!
Big thanks to TNA for providing the photos!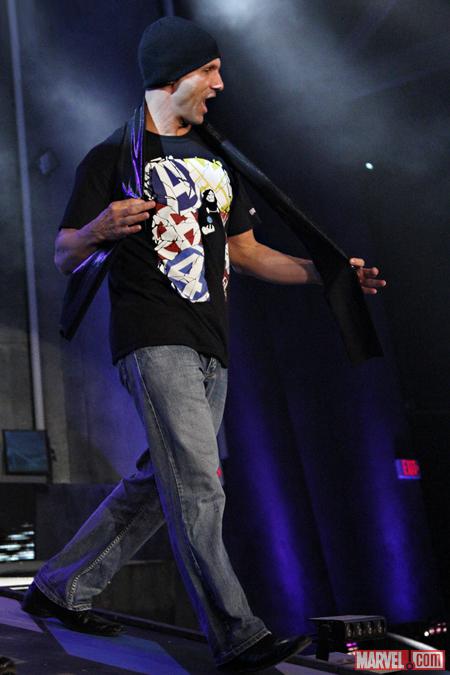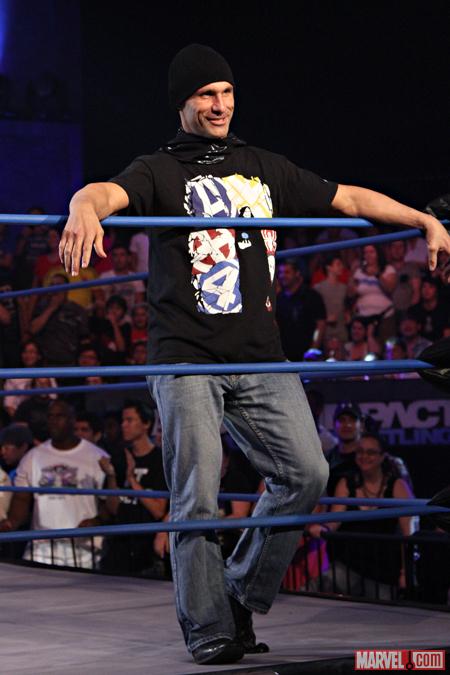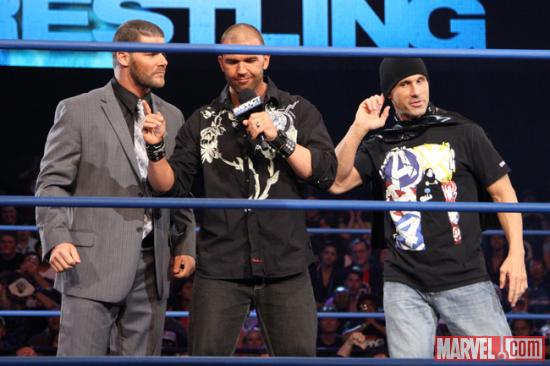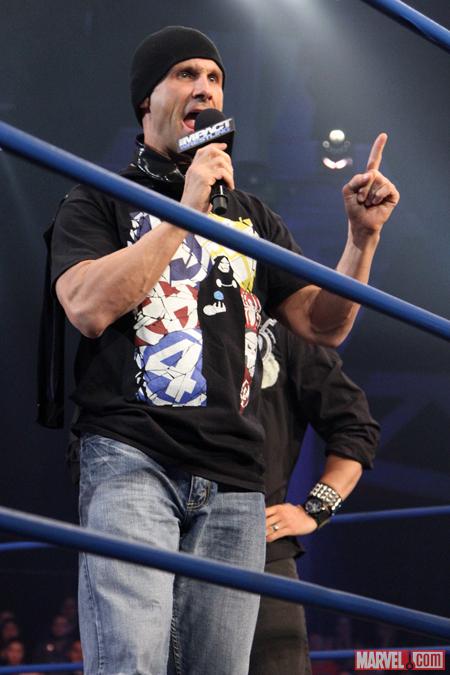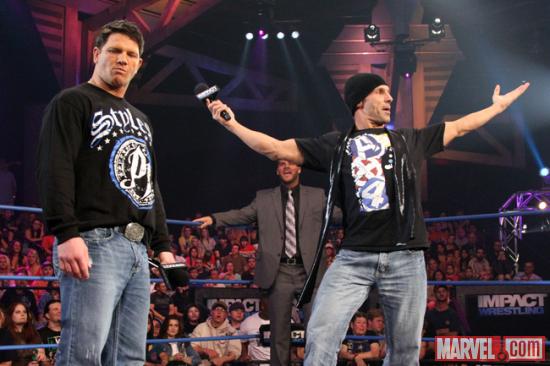 \m/ \m/
--By Ryan Penagos aka Agent M