Omar comin'!
I was sent that line via email, on badly photoshopped images and had it spoken to me several times last week when I told folks at Marvel HQ that we'd have Michael K. Williams, famous for his roles as Omar Little on "The Wire" and Chalky White on "Boardwalk Empire," in the office.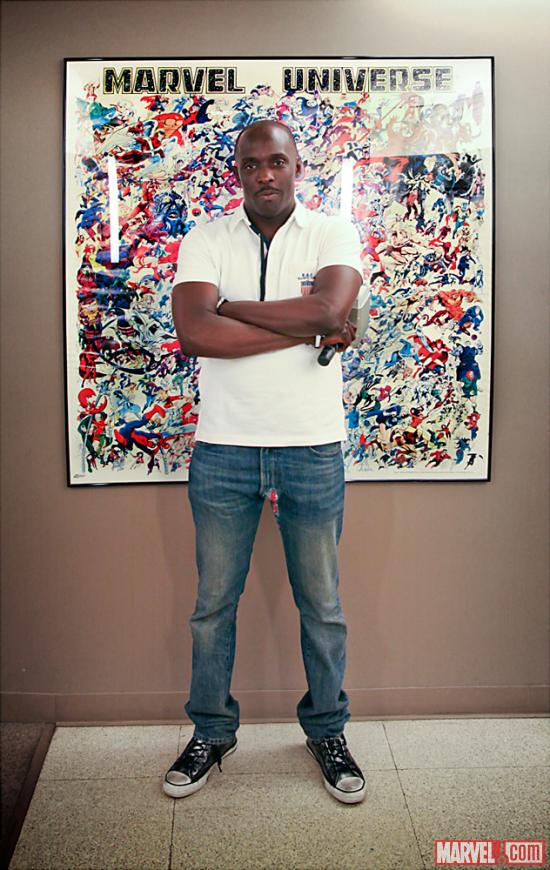 Actor Michael K. Williams at Marvel Headquarters in NYC
As is customary when we have a celebrity who's also a Marvel fan visit us at Marvel HQ, I showed MKW around the office; introduced him to some of the awesome folks working here; brought him by the Marvel Comics editors who showed him how comics are made; and interviewed him for our This Week in Marvel podcast. We even recorded a short video segment with MKW, as he talks about why Spider-Man is such an awesome character. Very cool stuff.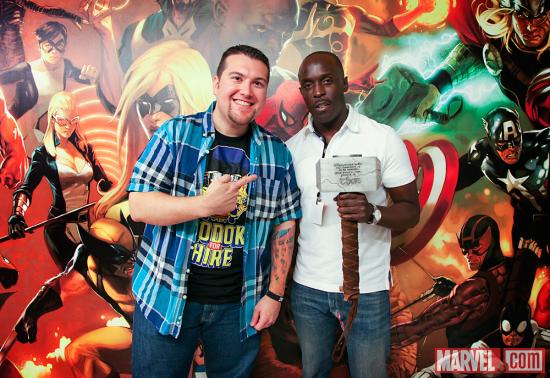 Actor Michael K. Williams with Agent M
The audio and video stuff we did with Mr. Williams is still a ways off, but I wanted to post the photos that Judy Stephens took--in part because they're great and also because everyone's been asking if they can post their photos to the Twitters and Facebooks and Tumblrs. Check out the photos below and be sure to follow Michael K. Williams on Twitter at @BKBMG.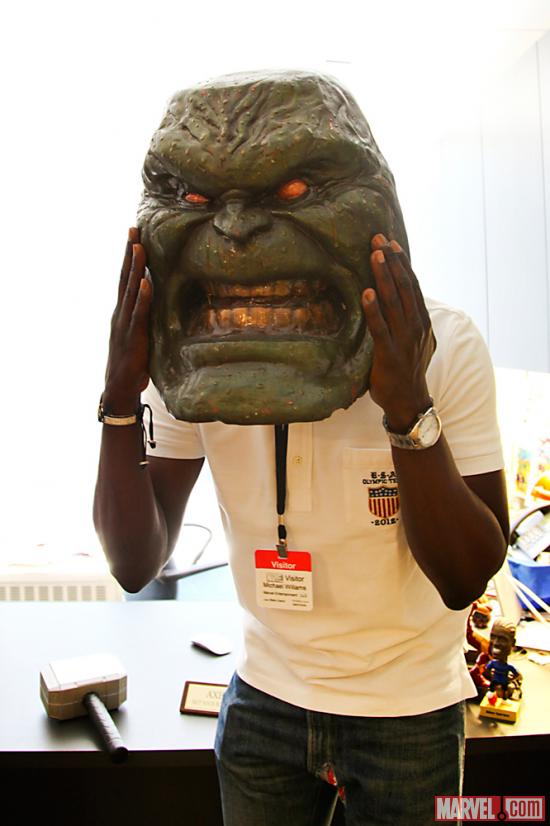 Actor Michael K. Williams with a Hulk Mask/Art Prop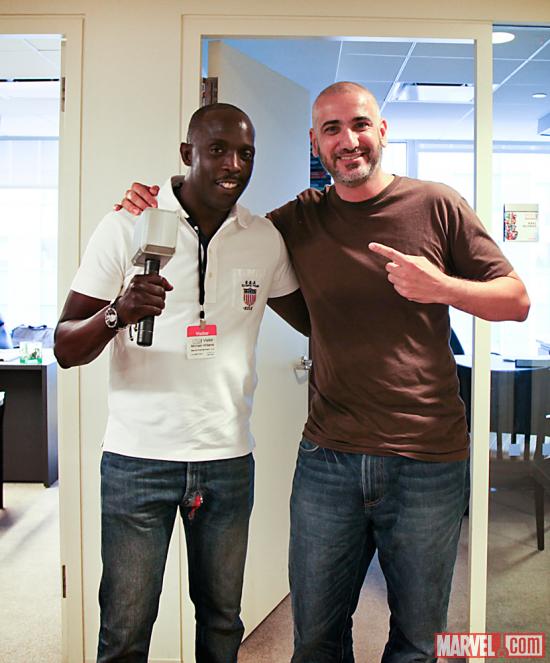 Actor Michael K. Williams with Marvel Comics Editor-in-Chief Axel Alonso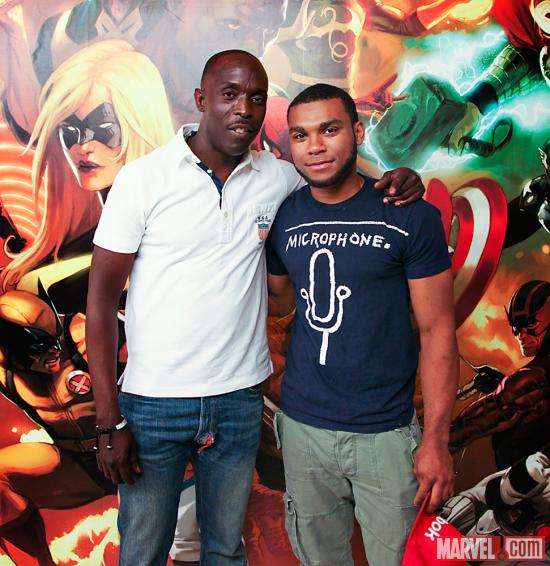 Actor Michael K. Williams and his son Elijah Williams at Marvel Headquarters in NYC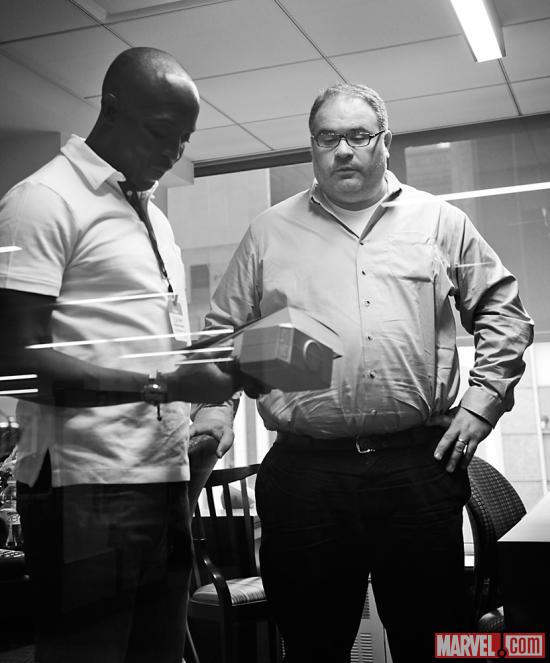 Actor Michael K. Williams and Marvel Vice President John Cerilli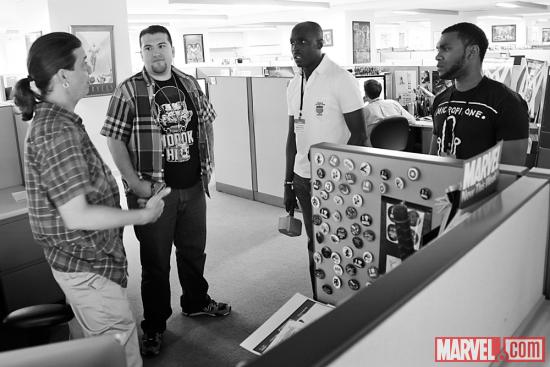 Actor Michael K. Williams and his son Elijah Williams with Marvel Comics Senior Art Director Jeff Suter and Agent M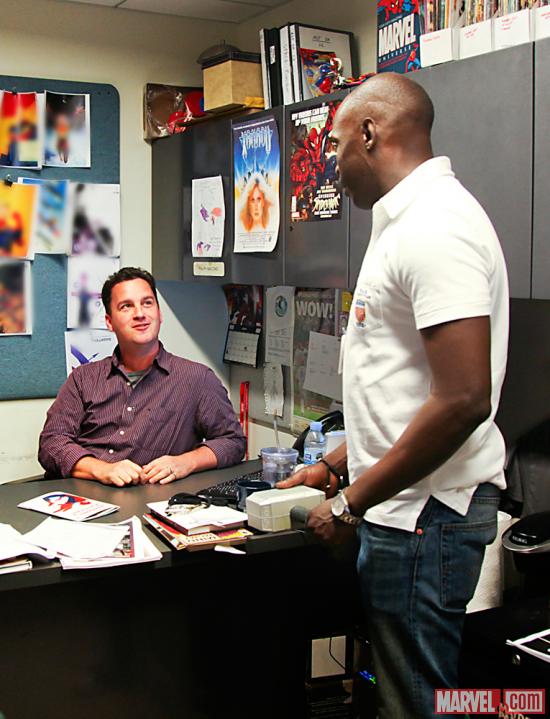 Actor Michael K. Williams with Marvel Comics Senior Editor Stephen Wacker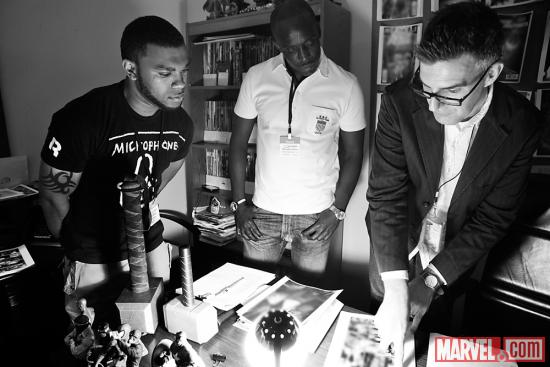 Actor Michael K. Williams and his son Elijah Williams with Marvel Comics Editor Bill Rosemann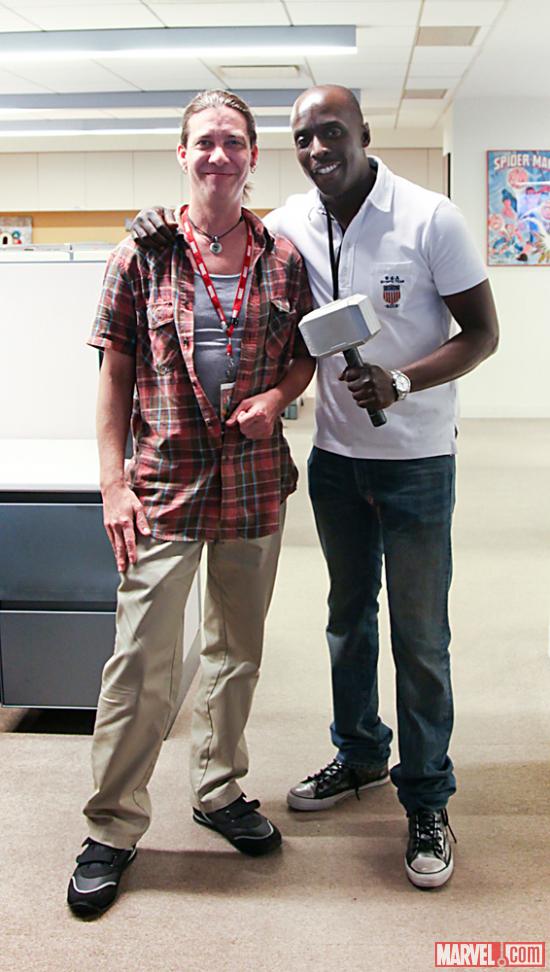 Actor Michael K. Williams with Marvel Comics Senior Art Director Jeff Suter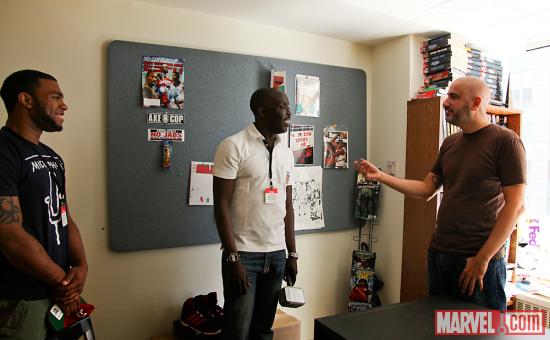 Actor Michael K. Williams and his son Elijah Williams with Marvel Editor-in-Chief Axel Alonso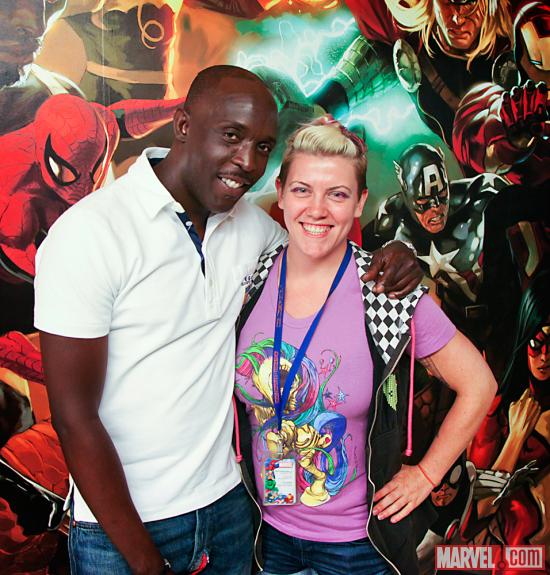 Actor Michael K. Williams with Marvel Web Designer and Photographer Judith Stephens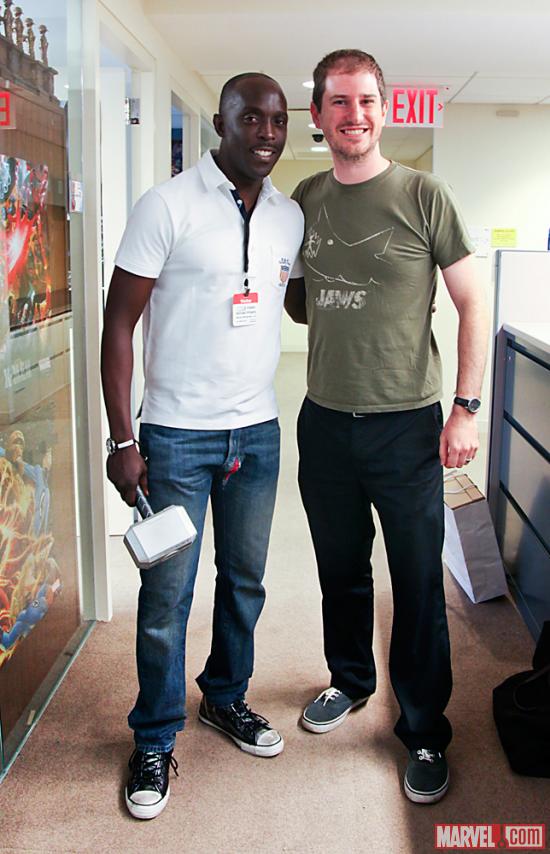 Actor Michael K. Williams with Marvel Comics Special Projects Editor Mark Beazley
Actor Michael K. Williams with Marvel Comics Editor-in-Chief Axel Alonso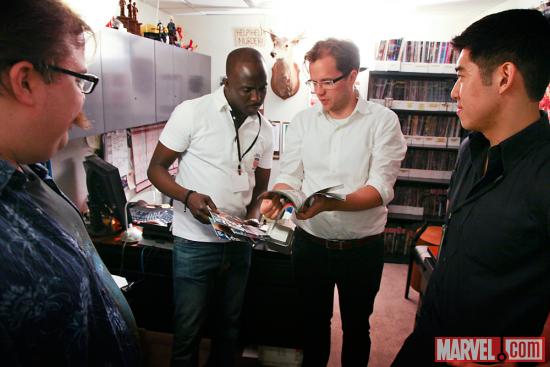 Actor Michael K. Williams with Marvel Comics Senior Editor Nick Lowe and editors Jordan D. White and Daniel Ketchum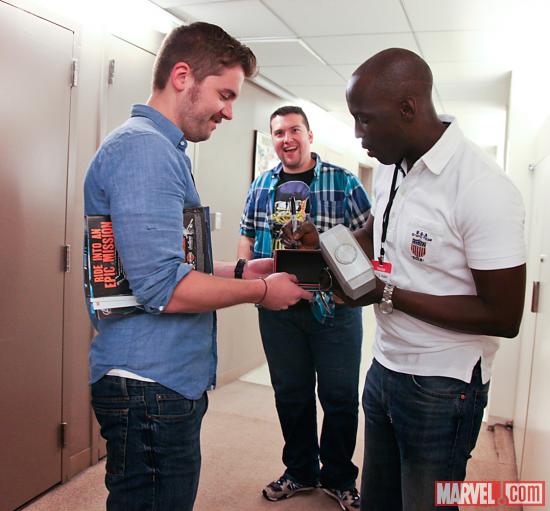 Actor Michael K. Williams with Marvel Associate Producer Blake Garris and Agent M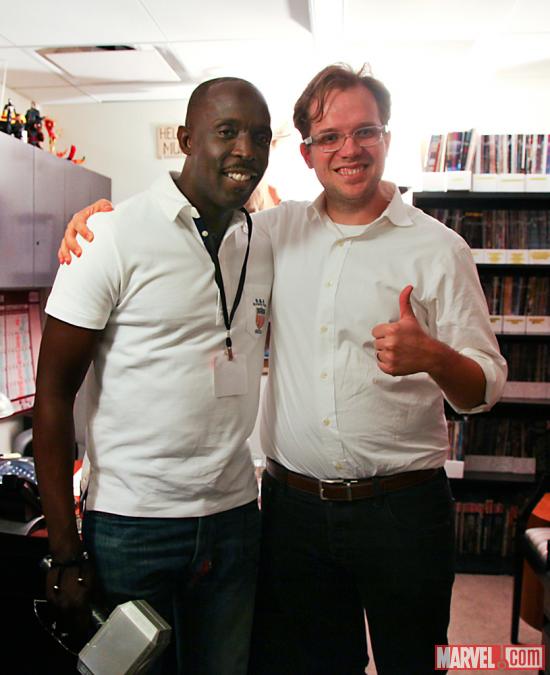 Actor Michael K. Williams with Marvel Comics Senior Editor Nick Lowe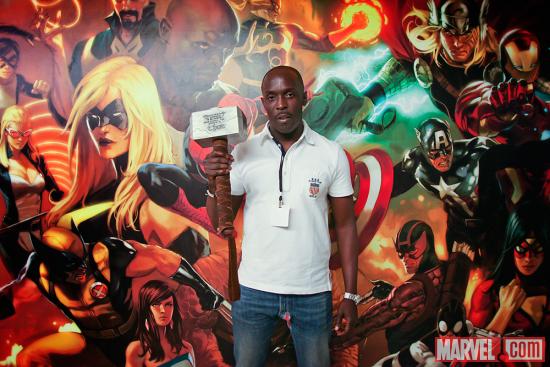 Actor Michael K. Williams at Marvel Headquarters in NYC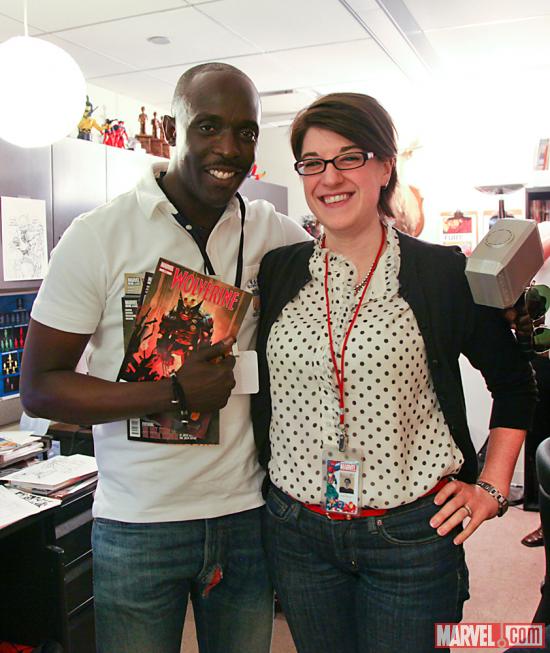 Actor Michael K. Williams with Marvel Comics Editor Jeanine Schaefer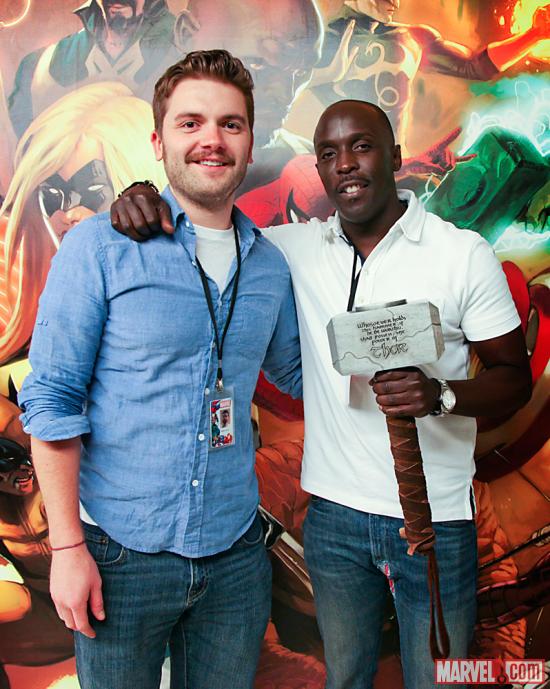 Actor Michael K. Williams with Marvel Associate Producer Blake Garris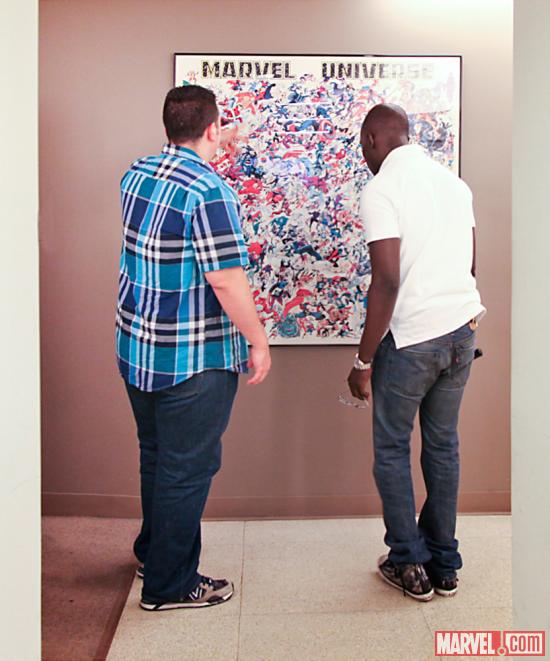 Actor Michael K. Williams with Agent M