We get all kinds of awesome folks coming through Marvel HQ. Case in point, we recently had a visit from New York Yankees second baseman Robinson Cano.

Marvel.com Associate Editor Ben Morse, Yankees second baseman Robinson Cano & Agent M
Robinson is a big fan of Marvel's The Avengers--ask him about Tony Stark's Acura--and got a first-rate tour of our office from Arune Singh, Marvel's Director of Communications. Ben Morse and I also sat down with Robinson to record an episode of our This Week in Marvel interview podcast. The podcast will be live on Tuesday June 5, but for now enjoy some photos of Robinson's visit to Marvel HQ, taken by Judith Stephens.
Oh, and be sure to follow @RobinsonCano on Twitter, learn about Robinson's charity--the RC 24 Foundation and vote for Robinson Cano in the MLB All-Star Game!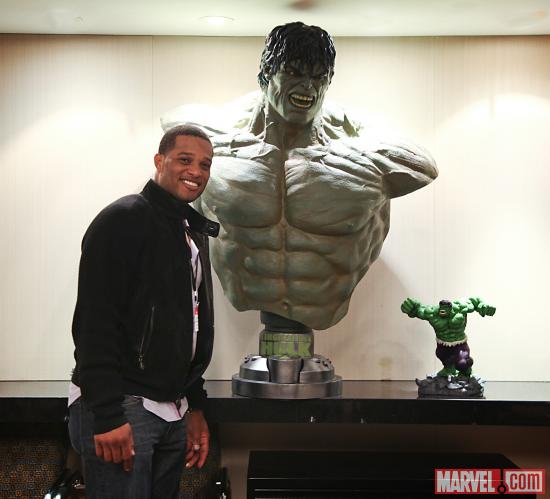 Robinson Cano and Hulk at Marvel HQ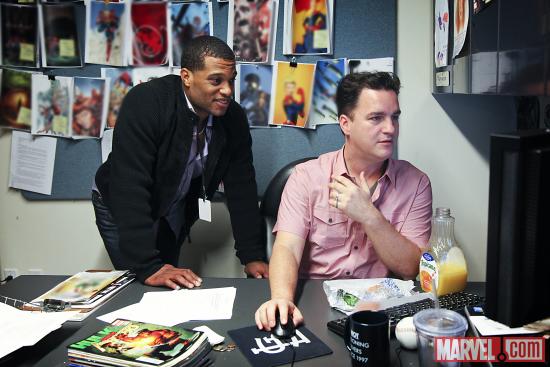 Robinson Cano and Marvel Comics Senior Editor Steve Wacker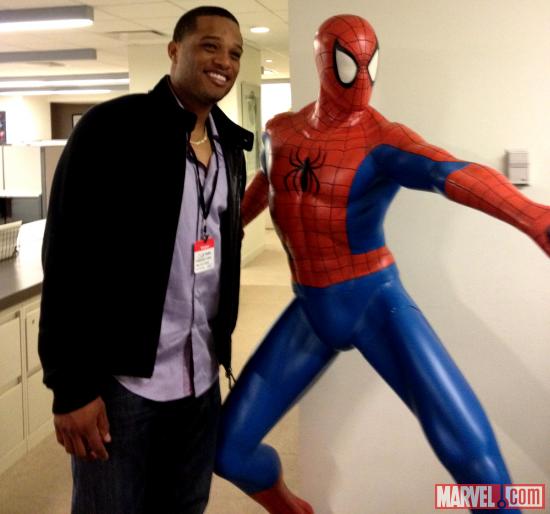 Robinson Cano and Spider-Man at Marvel HQ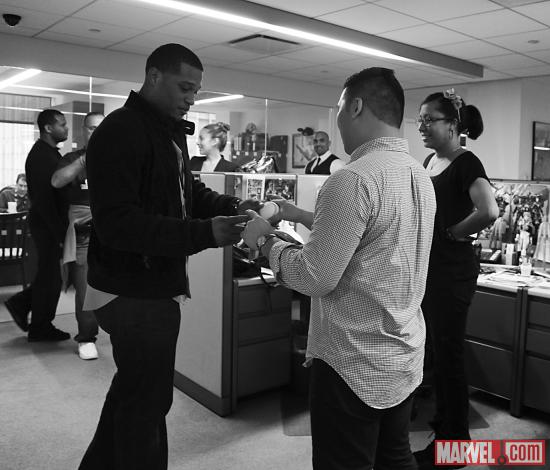 Robinson Cano and fans at Marvel HQ
Robinson Cano and the Avengers at Marvel HQ
Robinson Cano with Marvel's Michelle Marasigan and Arune Singh

Robinson Cano and Marvel's Peter Phillips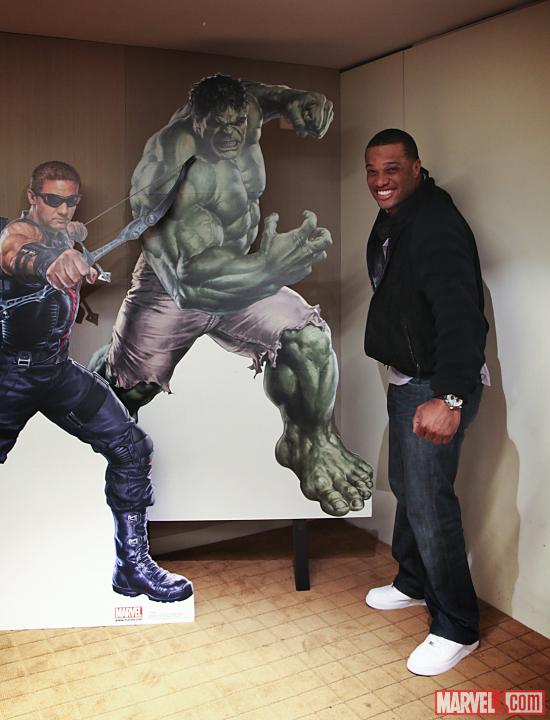 Robinson Cano with Hulk and Hawkeye at Marvel HQ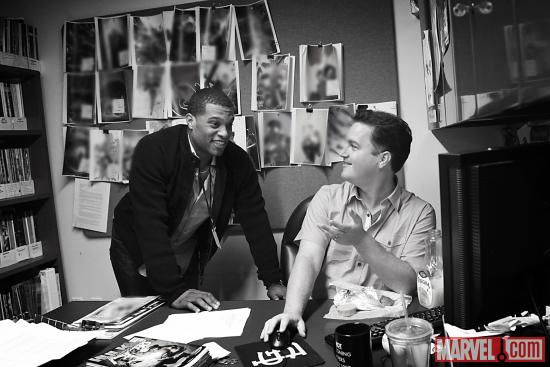 Robinson Cano with Marvel Comics Senior Editor Steve Wacker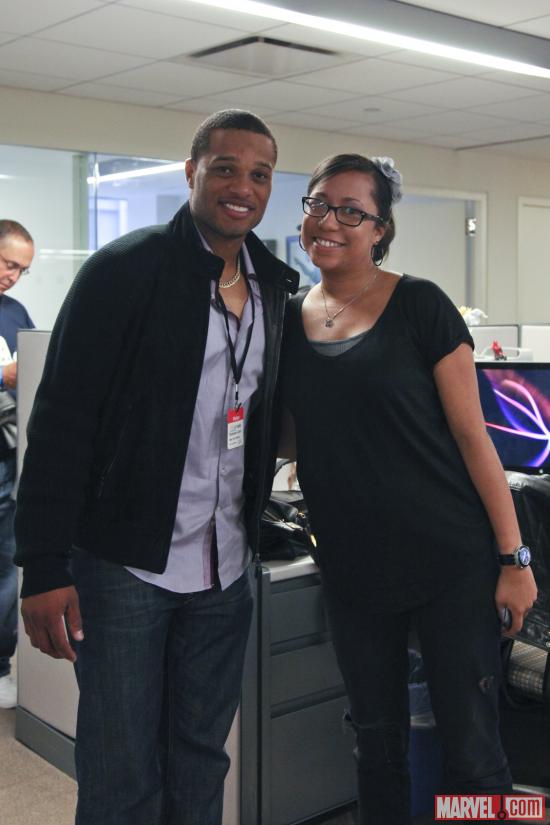 Robinson Cano and Marvel's Lori Lombert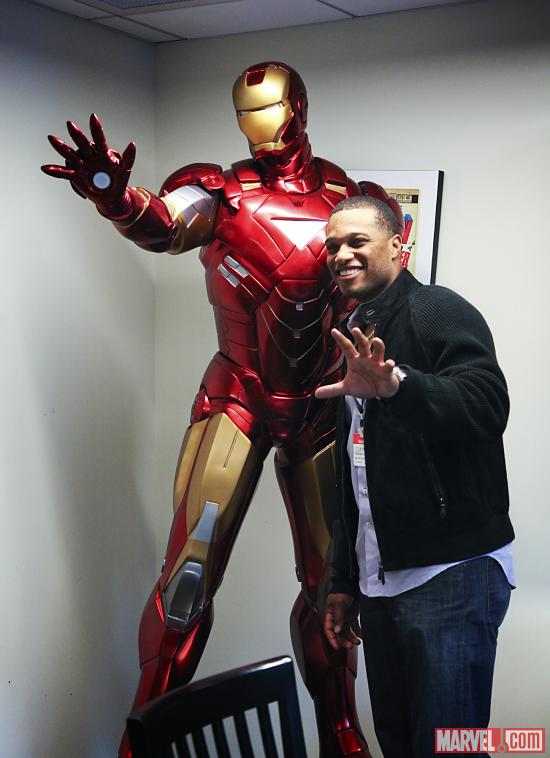 Robinson Cano and Iron Man at Marvel HQ
\m/ \m/
--Agent M
Follow me on Twitter - @Agent_M
[Edited By Moderator]