UPDATE 12/24/11: I got more cards and art in! They've been added to the bottom!
Last year, I posted a whole bunch holiday e-cards from Marvel and some of our artists. And I figured I'd keep it going again this year. Not only do we have the official Marvel holiday card, there are two great cards from the X-Office (photos by Judy Stephens) and a TON of wonderful art. Check 'em all out below:
2011 Official Marvel holiday card: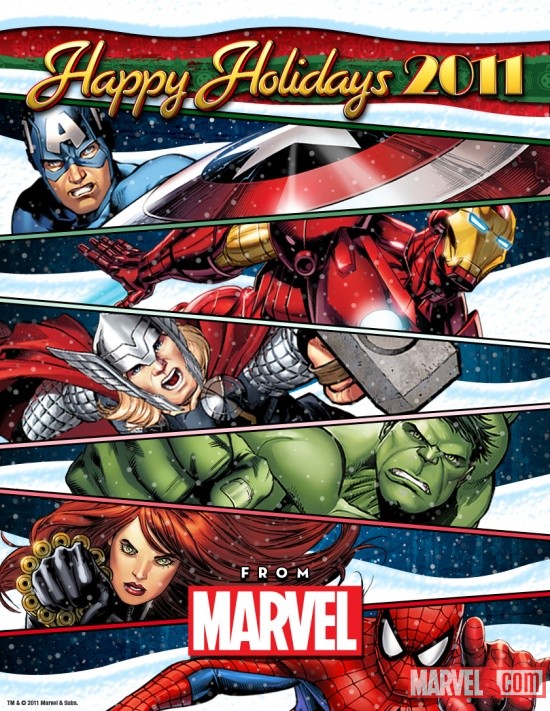 2011 Season's Greetings card from the Jean Grey School (and the X-Office):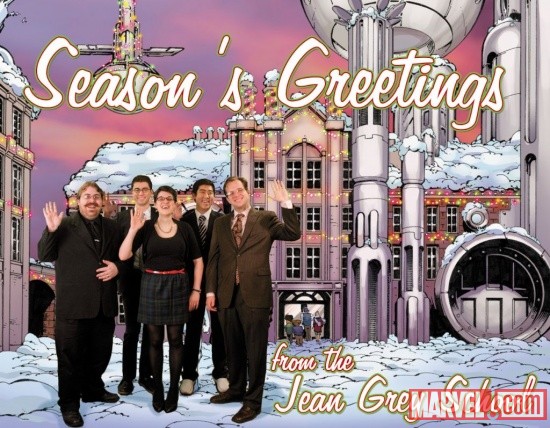 2011 Holiday card from the mutants on Utopia (and the X-Office):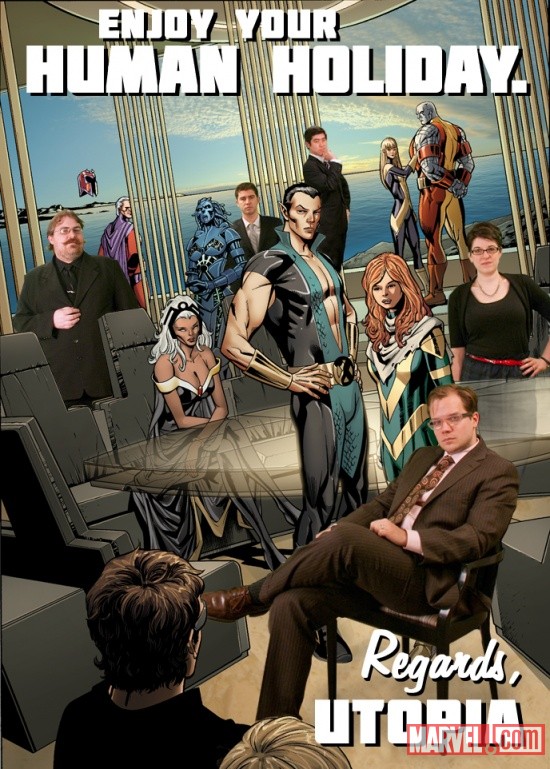 2011 Merry X-Mas card from Paco Medina: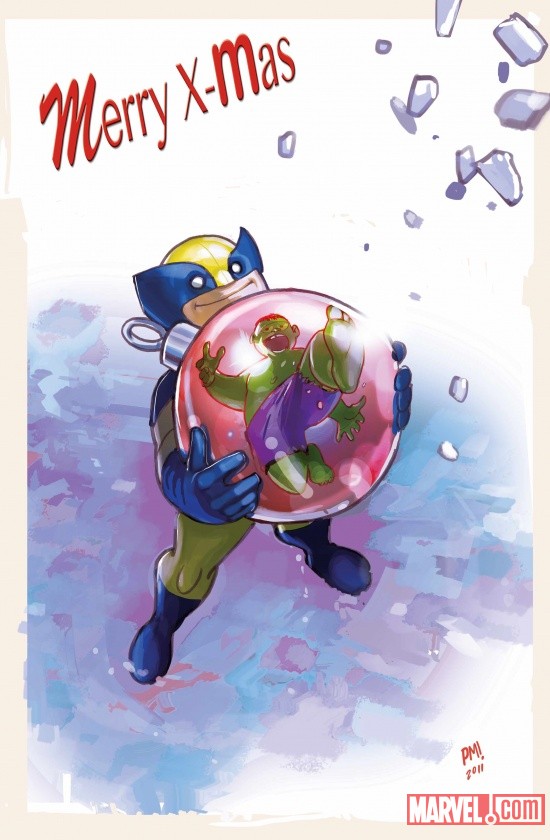 Happy Holidays and Merry X-Mas 2011 card from Mike Del Mundo: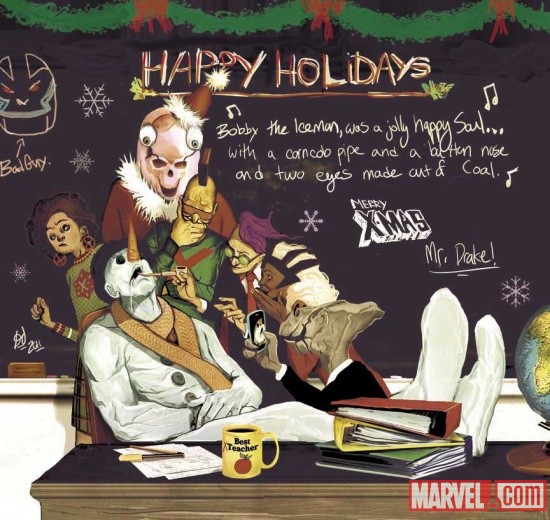 2011 Christmas card from Rafa Sandoval: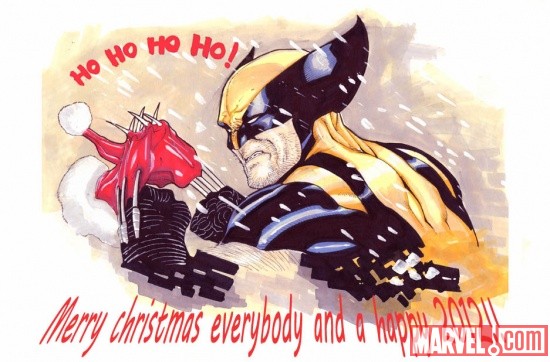 Merry X-Mas 2011 card from Bong Dazo: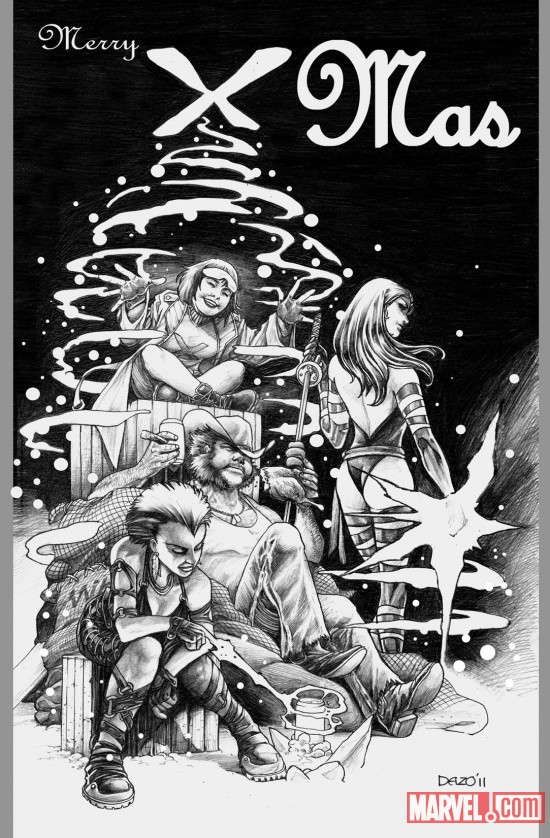 2011 Dirty Christmas card from Rob Williams and D'israeli: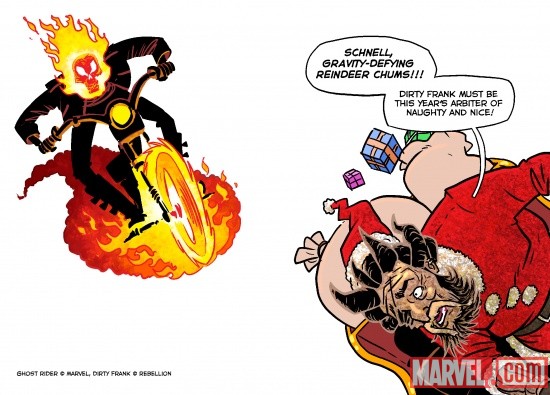 Mike Deodato's 2011 Christmas card: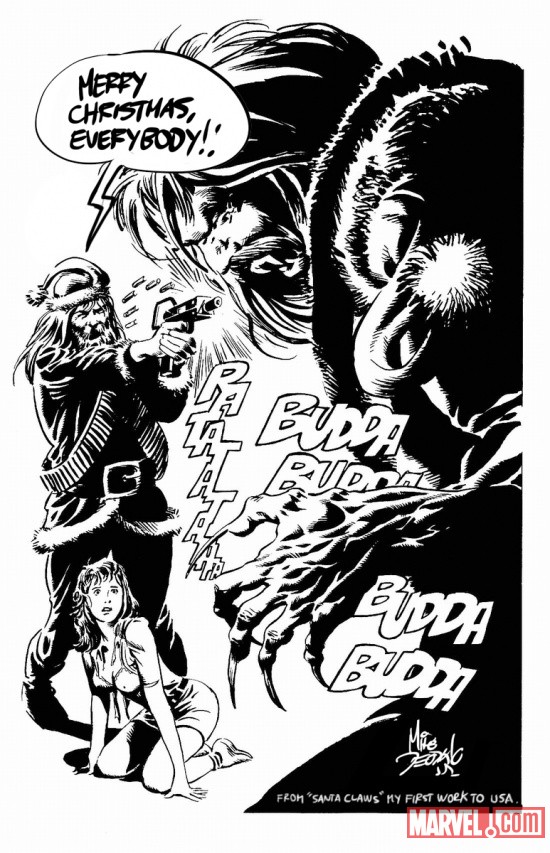 Will Conrad's Holiday 2011 card: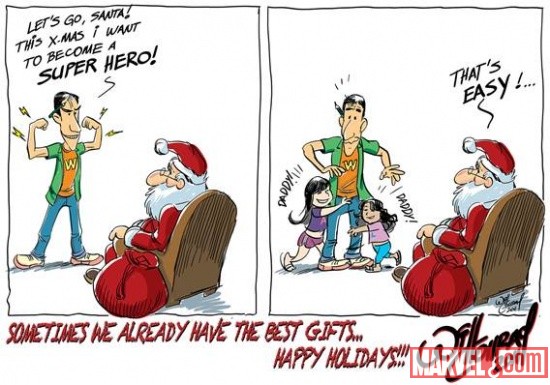 2011 Festive Wishes card from Emma Vieceli: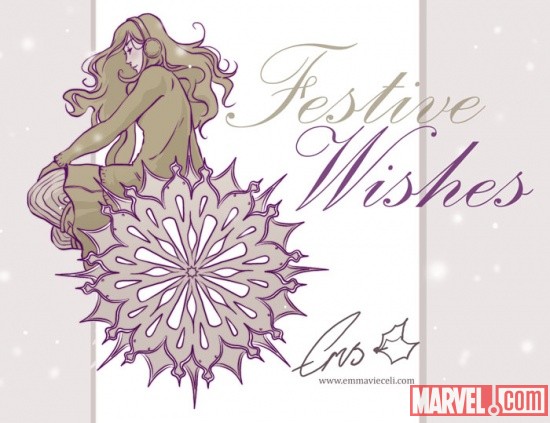 Happy X-Mas card 2011 from Tom Fowler: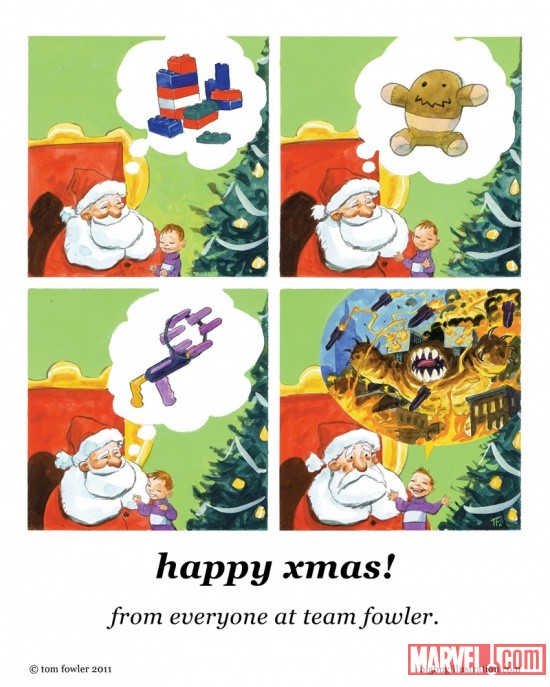 Merry Happy Fun card from David Aja: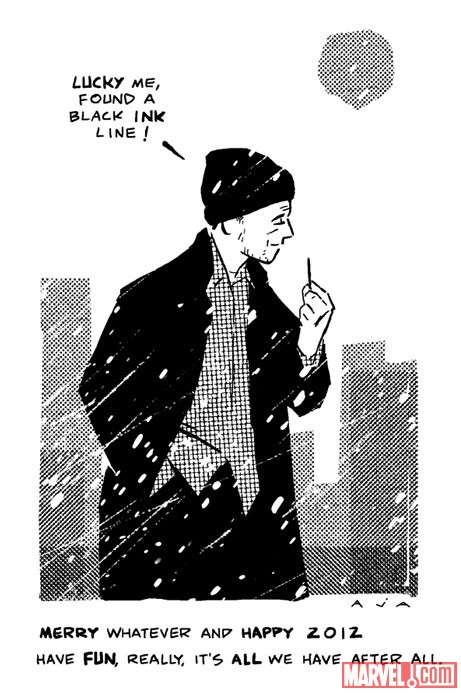 Happy holidays 2011 card from Klebs Junior and Impacto Studios: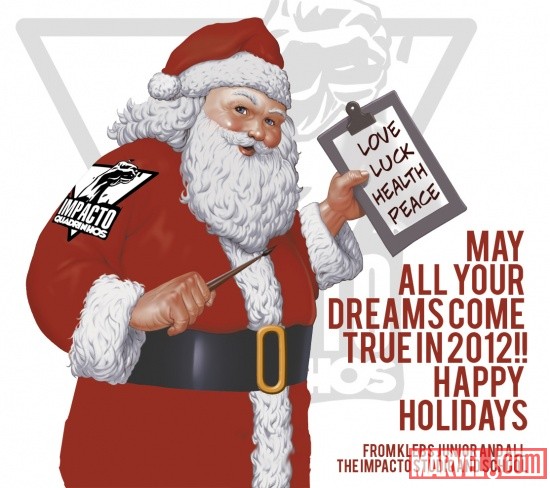 Holiday 2011 card from Francesco Francavilla: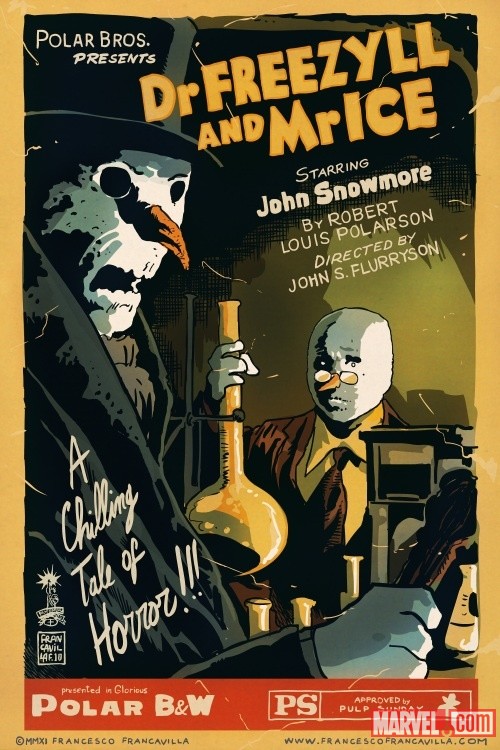 Happy holidays if you're celebrating something and if you're not, have a great New Year! High fives and hugs to everyone!
\m/ \m/
--Agent M
[Edited By Moderator]